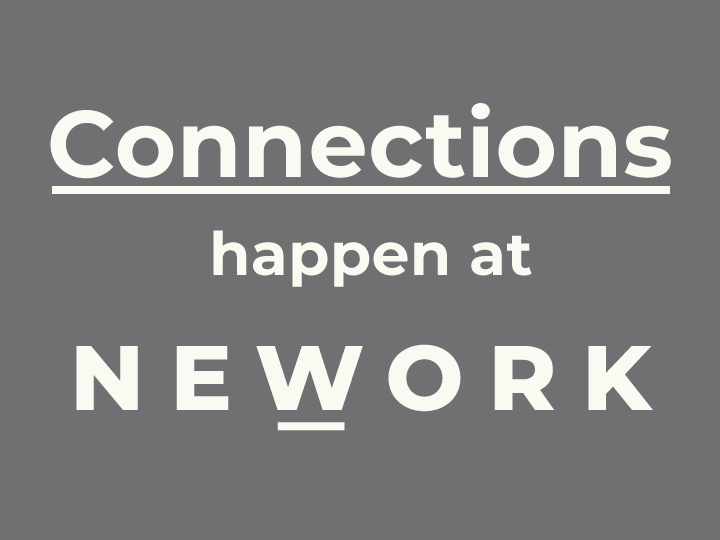 Rebecca Fitterer had been working at NEWORK Space as a SCORE volunteer and looking to get back into the workforce in a paid position.
The day that Mike Decker rented an office at the space, he mentioned to Cherie Boyer, NEWORK Space Community Manager and Connector par excellence, that he needed an office manager. He had been searching for a reliable employee to handle the day-to-day operations of his painting company and manage the weekly payroll for his subcontractors.

Cherie picked up the phone and called Rebecca.
"The rest is history," says Rebecca.
While connections at the space facilitated her employment, it's the space itself that Rebecca appreciates.
"Everything is here, ready for you. It's plug-n-play. Mike didn't have to buy furniture. He had his own printer, but there's a printer/scanner/copier on the 2nd floor for people who don't have their own. There's fast Internet. And the space is neat, clean, and pretty. I like having a window to look out and see life."
Rebecca continues, "If you want quiet space, it's here. When you're working at your desk, no one bothers you. But if you want to talk to someone, you can.
"The space is centrally located here in town. It's easy for our subcontractors to get here for meetings or pick up their paychecks. Also, if I happen to be in the building alone, I feel safe. I know the building is secure."
When asked if there is anything she would want to change about NEWORK Space, Rebecca has only one complaint. "There is no elevator. We're on the third floor, and it's 52 steps from the first floor to the third!"
A positive spin to that, however, is that Rebecca can get in her daily steps!