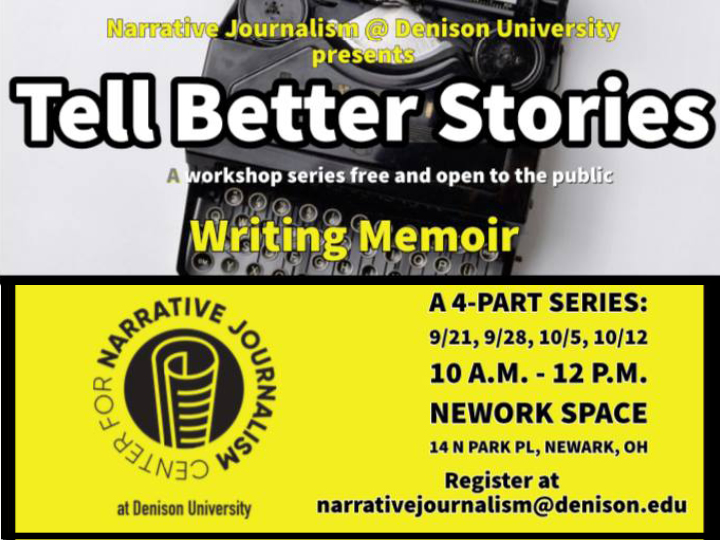 The Center for Narrative Journalism at Denison University presents
Tell Better Stories
, a workshop series free and open to the public! This 4-part series on writing memoir will cover the basics of writing a memoir, researching, interviewing, and revising. Led by Newark-based award-winning author Heather Shaw, who is also a community manager and member here at NEWORK Space. Space is limited!
Part 4: Revising Your Memoir.
You've finished the first draft. Now what? We'll talk about the revision process: editing, fact-checking, getting the most from a writers' group, and deciding how to submit your work for publication.
REGISTER NOW.