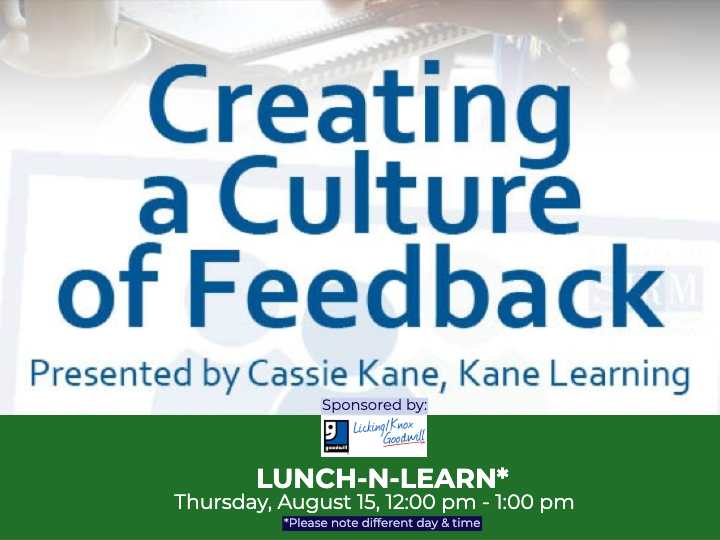 This Lunch N Learn is brought to you through a partnering of the Licking County Human Resource Management Association and NEWORK Space.
Cassie Kane of Kane Learning will explore a process you can use to create a culture of giving and receiving feedback in your organization that drives performance growth and cuts down on "difficult" conversations that require HR support.
A free lunch is being provided by:
Please join us on Thursday, August 15.
Registration begins at 11:30 am

Program starts at 12:00 pm