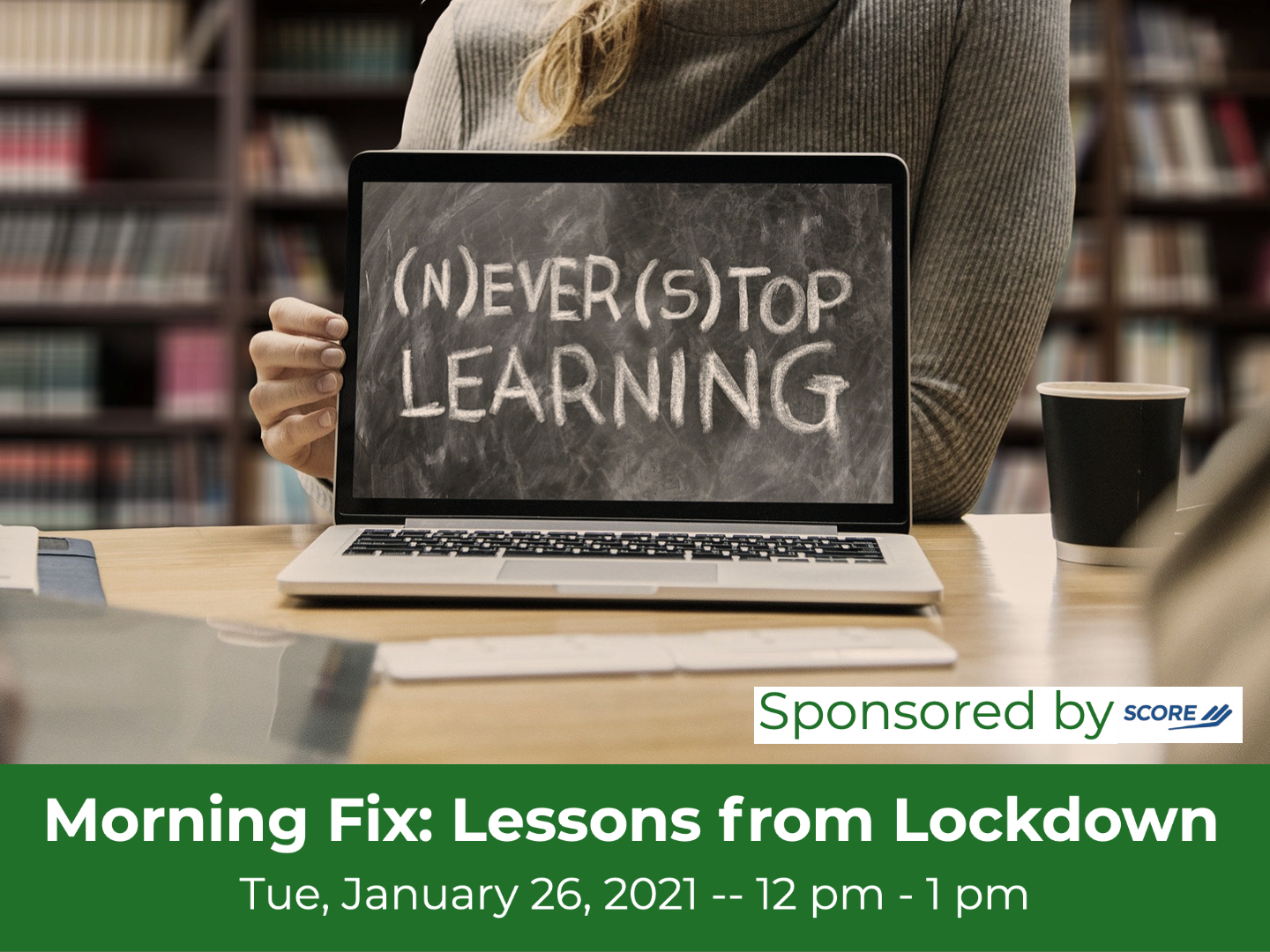 Morning Fix: Lessons on Working From Home


We made it through one of the most challenging years in recent history, many of us working from home. We pivoted so many times that we're still dizzy. And while we're all hopeful for the new year, it looks like we may be working from home for the foreseeable future. So let's recap: What lessons have you learned in lockdown that will help you navigate your business in 2021?

Join us for a virtual Lunch-N-Learn on January 26 from 12 pm to 1 pm, with special guests, Rick Coplin and Ed Smith. We'll talk about:


What have you liked about WFH that you will keep?
What do you miss about going to your office?
How do you think your work life will look in the longer run?
RSVP
to receive a link to join the meeting beforehand. See you there!
Rick Coplin
advises business owners exclusively, helping them to be the leaders their company, team, and family deserve. He is the Entrepreneur Coach at Denison University and an Adjunct Professor of Entrepreneurship at The Ohio State University. Rick has helped to start, scale, and exit a startup. Following that, he worked with Rev1 Ventures advising entrepreneurs, helping them to design business models, pitch their opportunities, connect with essential resources, and raise funds to fuel growth. Rick and his wife Kim reside in Granville, Ohio.
Ed Smith has experience both working as a remote colleague and managing and leading remote teams. Ed worked 34 years in higher education, and retired in March 2018. He has expertise in financial analysis, strategic planning, talent development, project management, and executive coaching. Ed is a certified SCORE mentor and adjunct professor, teaching business and accounting courses at Zane State and COTC.