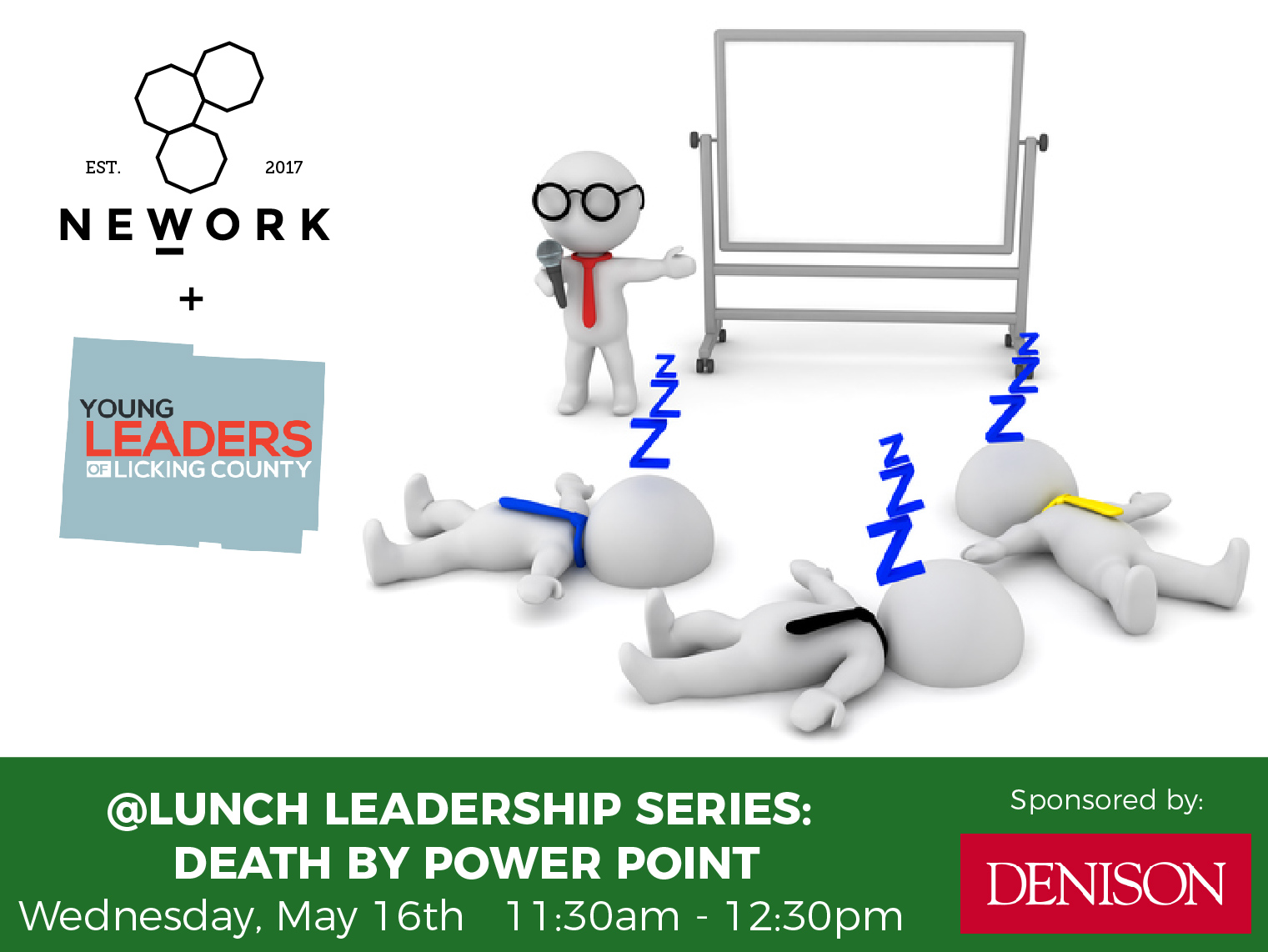 @LUNCH LEADERSHIP SERIES
DEATH BY POWER POINT - APPROACHES FOR CONVINCING PRESENTATIONS
What makes a convincing narrative and visual presentation? We'll walk through principles and approaches for designing and delivering presentations that help you motivate, sell or educate.
ABOUT THE SPEAKER: Robert Abbott is a communication designer, digital experience strategist and entrepreneur. For more than 30 years he has been innovating brand and communication solutions for a range of respected U.S. and global clients, including Bacardi Global Brands, Jamaica Tourist Board, the Rock and Roll Hall of Fame, Bacardi Global Brands, and Deutsche Bank. His digital career started with Apple Computer, where he worked in the Advanced Technology Group. Robert founded his current digital agency, Context Digital, in 2014 and is currently launching DRVN, a startup focused on teen driving safety. Robert holds an MFA in Graphic Design from the Rhode Island School of Design.

Join us for a learning opportunity over lunch on Wednesday, May 16th at NEWORK Space, 14 N. Park Place, Newark.
11:00am - 11:30am Arrival
11:30am - 12:30pm Presentation over Lunch
(There's no cost and no reason not to sign up today.)
Hosted by:
Sponsored by:
oHHosted by: