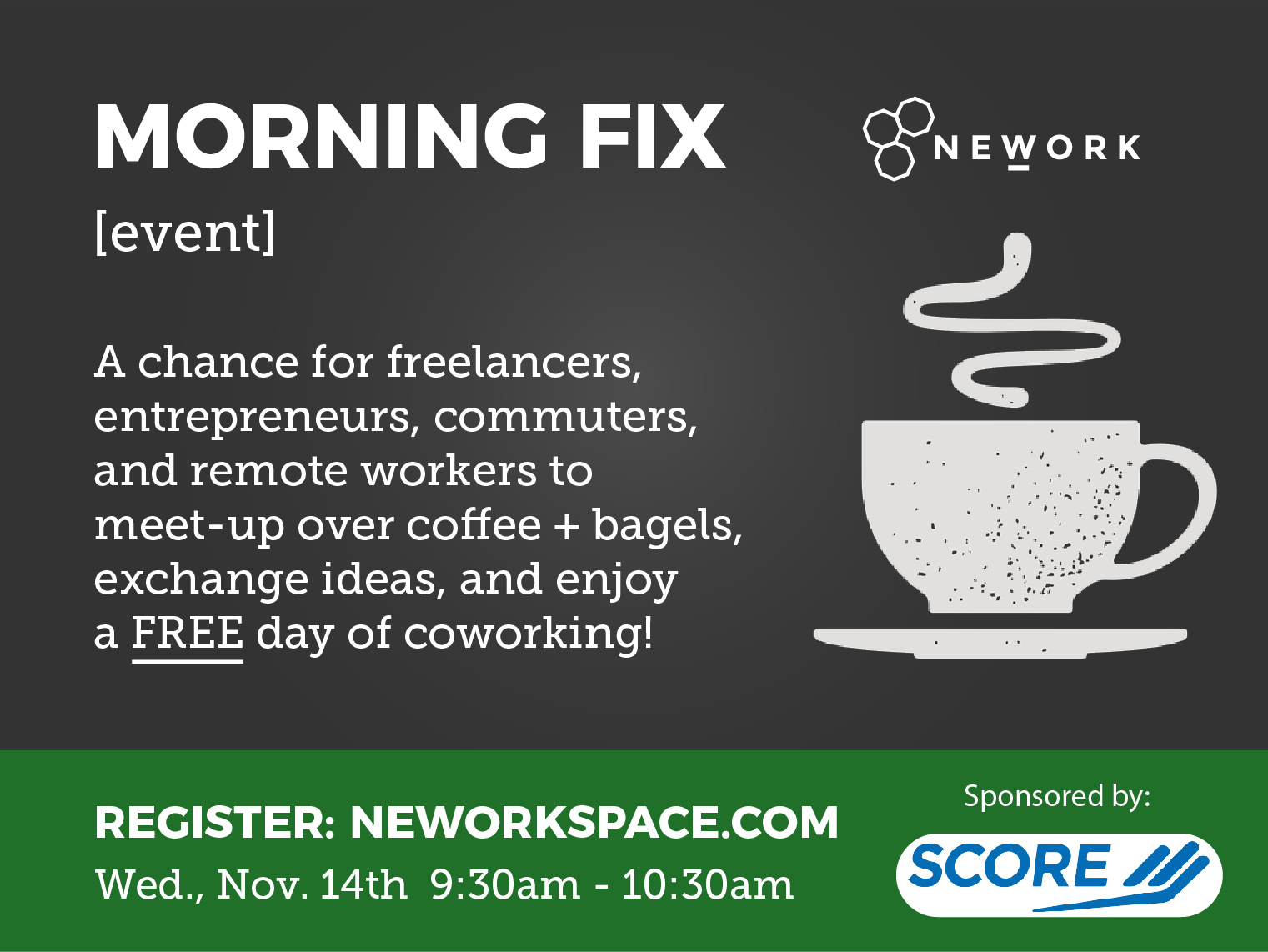 Join us for MORNING FIX on Wednesday, November 14 from 9:30 am to 10:30 am! Chat with freelancers, entrepreneurs, solopreneurs, creatives, commuters, and remote workers over coffee + breakfast!
This month, we'll explore design thinking in a hands-on workshop. Design thinking is a human-centered approach that integrates the needs of people, the possibilities of technology, and the requirements for business success. The key requirement of design thinking is empathy -- understanding and sharing the feelings of another.
Designers need empathy to identify problems and craft useful solutions. Without it, time and effort are frequently wasted building the wrong thing to solve the wrong problem.

9:00am-9:30am: Doors Open and Coffee +Breakfast Bar
9:30am-10:30am: Roundtable Discussions
Sponsored by